The Lunar Year of the Rabbit Forecast
Chinese New Year begins on January 22nd and it's going to be the Year of the Rabbit. It will last until February 9th 2024. What this means is that the fourth animal sign of the Chinese Zodiac is the dominant one in 2023. It's believed that this year will be yin or, in other words, more passive than the previous one. This implies a lot of evaluation, (self-)reflection, and (self-)discovery so it's not surprising if you learn a lot about a particular subject this year.
The Rabbit is considered to be the purest animal of them all, which is why it is the only animal that lives on the Moon together with the Moon Deity of Chinese mythology. The Year of the Rabbit is believed to be luckier than all the others — therefore, it's the year of change and hope.
2023 is the Year of the Water Rabbit. All of the Chinese Zodiac signs (Rat, Ox, Tiger, Rabbit, Dragon, Snake, Horse, Goat, Monkey, Rooster, Dog, and Pig) are connected to each of the five elements (Gold or Metal, Wood, Water, Fire, and Earth). If you have in mind that Chinese signs take turns every twelve years, each type of one sign comes every 60 years. Therefore, the next Year of Water Rabbit will be 2083. But let's go back to the present year and see what 2023 has in store for you.
Year of the Rabbit
(1951, 1963, 1975, 1987, 1999, 2011, 2023)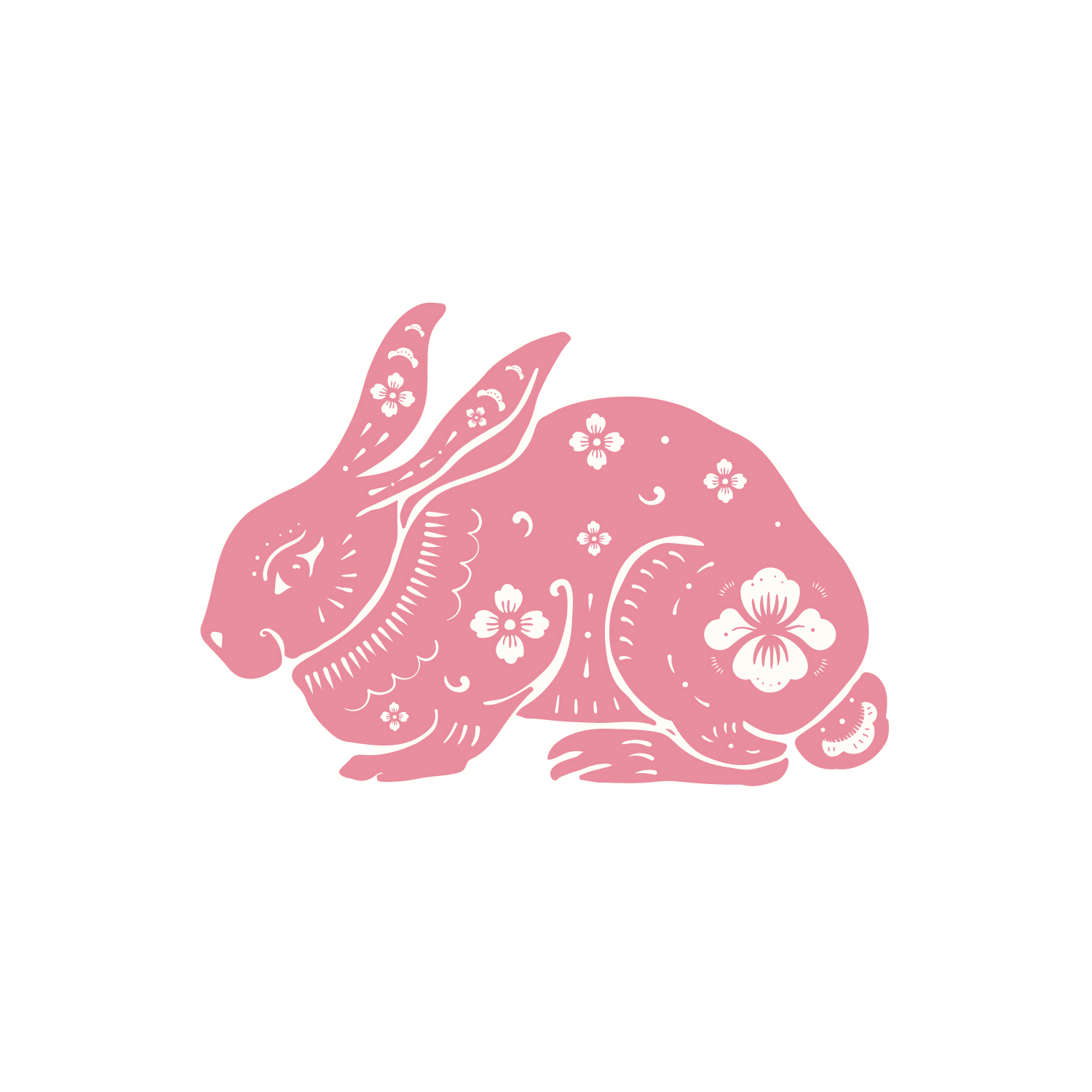 This is your "ben ming nian", your birth year, that is. Unfortunately, this means that you won't have such a smooth year overall. But that's no reason to fear the upcoming events, as you'll learn some important life lessons if you approach them the right way.
This year will be a year of possible sudden changes for you, even though you shouldn't be making any of them. If you were planning to get married or start a serious relationship with someone, you better wait a bit longer. It's better for you if you just continue to live the way you do now, if you don't want to encounter inconveniences in your love life.
As for your career, you'll have to work harder than usual for the goals you've intended to achieve. Don't let this discourage you, especially because there's a good chance you'll get a promotion. Don't give up and keep the work going.
Year of the Dragon
(1940, 1952, 1964, 1976, 1988, 2000, 2012)
It's your unfavorable year due to the star position of your sign, but it's actually not a bad year for you, at all. You'll face some unpleasant experiences for sure, but you'll also have many moments when you'll shine and be able to use your full potential.
Things will get a bit rough if you're already in a relationship, as misunderstandings between you and your partner might follow. Try to be open and talk about the problem, instead of getting mad. Also, try to understand your partner's point of view, especially if you don't see a problem. If you're single, you'll have some fun adventures that might get serious later.
Even though this year is considered unlucky for you, you'll have plenty of opportunities to show your skills and get noticed. Be open-minded and accept everything that comes to you, even if it seems a bit too difficult at the given moment. It will pay off later.
Year of the Snake
(1941, 1953, 1965, 1977, 1989, 2001, 2013)
A pretty good year is ahead of you and you should use every opportunity to improve your life on each level. You won't face any sudden changes, unless you want to. Also, you'll feel confident about yourself and this will have a huge impact on how others will perceive you.
When it comes to love, you'll have a chance to enter a stable relationship, and express your feelings to someone who understands. If you're already in a relationship, pay attention to the body language of your partner — there might be something that bothers them, but they won't have the courage or won't know how to tell you.
Every aspect of your business life will go as smoothly as you have hoped. Things will play out in such a way that you won't have to put additional effort into getting yourself to where you want to be. Significant conversations with your leaders might follow.
Year of the Horse
(1942, 1954, 1966, 1978, 1990, 2002, 2014)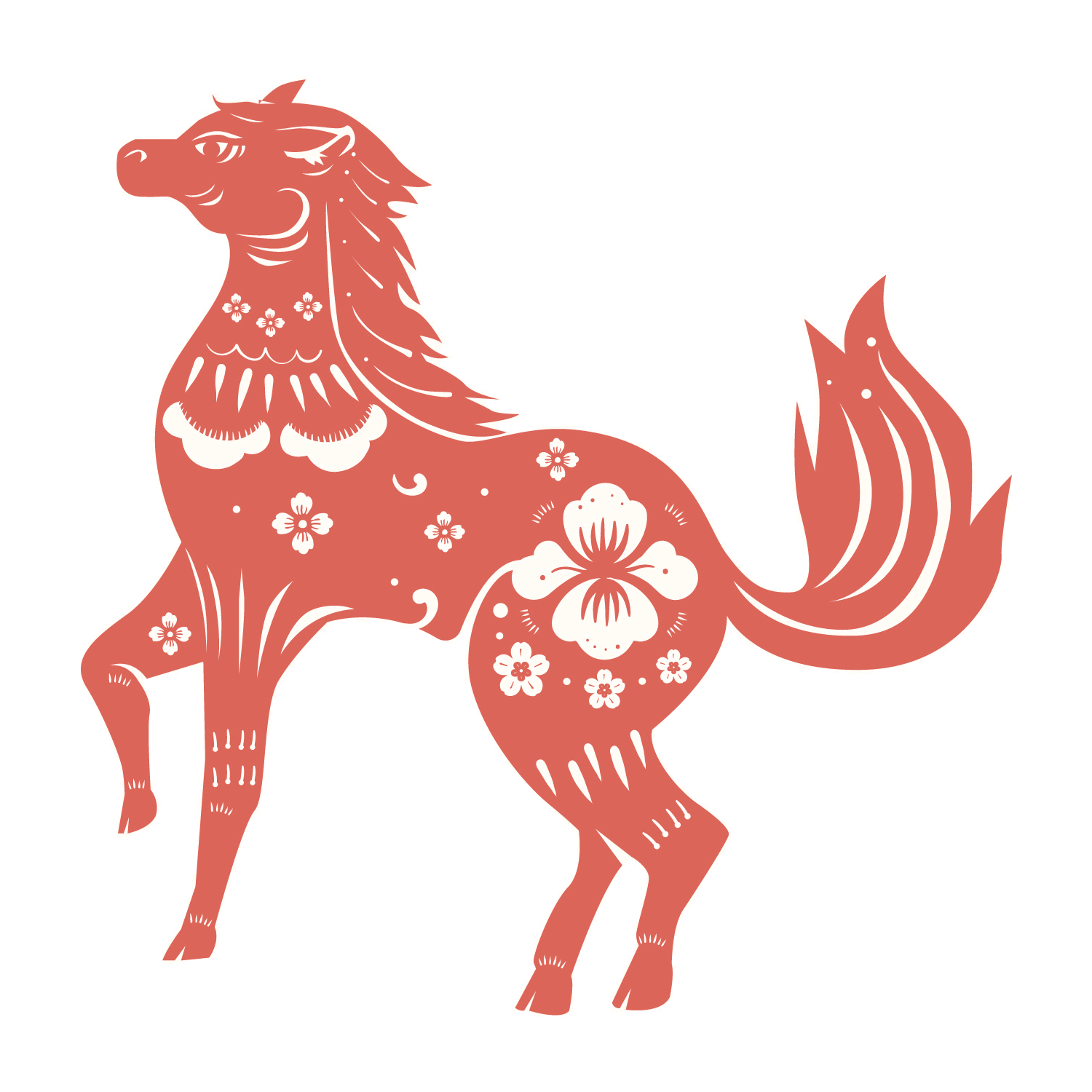 You might not have such a lucky year, but the situations you'll find yourself in will have a deeper message for you. Therefore, pay attention to details that drag your attention. If you see a big STOP sign right after thinking about some stocks, you better listen to it.
However, things will go well when it comes to your love life. You'll feel safe and loved next to the person you're sleeping, or will experience your relationship on a more intimate level. If you're single, prepare to meet some people that will change your life big time. But in a positive way.
This will be a risky year for you so it's generally a bad time to think about making more money or helping a friend. Instead, make your rainy-day stash and avoid the stress about the finances. Things will get better, but you'll have to be patient.
Year of the Ram
(1943, 1955, 1967, 1979, 1991, 2003, 2015)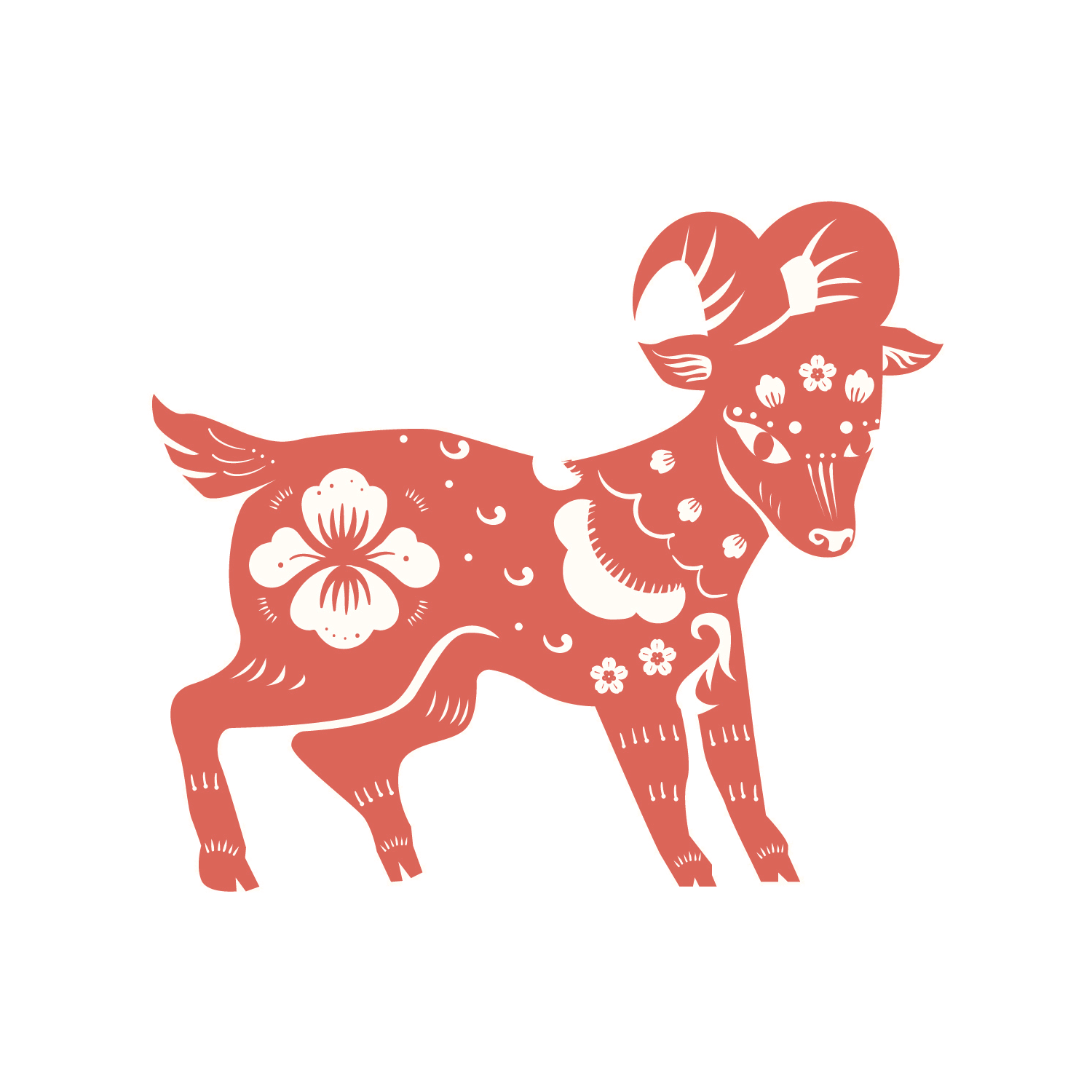 This year will be completely unpredictable for you, so don't stress out when things don't go according to plan. This is your chance to learn to go with the flow, and finally act spontaneously in situations that allow you to, such as your private life.
You won't be facing any major changes in your relationship status, though. If you're single, you might meet a few new people, but it's unlikely that your date will turn into something more serious. It's recommended that you look for inner qualities of a person this time, and focus less on their physical appearance.
When it comes to career, you'll definitely be facing some unplanned scenarios. But if you act calmly and try to solve the problem, a big promotion might follow. It's not the best time to invest money in a new business, nor to buy a stock. Keep it quiet this year, as 2023 has its own surprises stored for you.
Year of the Monkey
(1944, 1956, 1968, 1980, 1992, 2004, 2016)
You're about to experience a roller coaster ride this year, as nothing will end up as you've planned. This will make you feel like you've lost the ground under your feet, but the point is to make the best out of the given situation.
However, you won't be having such extreme ups and downs when it comes to your love life. You'll be having a steady relationship, or will be on your way to build one. This will give you strength to move on when things get complicated, and will create an opportunity to deepen your understanding of mutual trust and understanding.
You'll be facing some pretty crazy moments at work, and the point is not to lose control over yourself. Act as professional as you can, even though the situation is completely lacking logic and clarity. Do your best, and you'll get noticed by people who will help you rise.
Year of the Rooster
(1945, 1957, 1969, 1981, 1993, 2005, 2017)
Due to the unfavorable star position of your sign this year, you'll have a pretty rough year. You'll be feeling like nothing's under control, which will discourage you from taking any further action. You should keep your New Year Resolutions simple in order to motivate you to keep trying.
You won't feel any progress when it comes to your love life. If you're in a relationship, constant fights might make you feel anxious, and your partner should have more understanding for your mood swings than usual. On the other hand, if you're single, you might tend to marry the person you meet, which won't be the best idea this year.
The feeling of losing control will continue at work, as well. The best possible advice you can get right now is to keep doing your best, no matter what. Avoid taking risks, and play it safe this year. Things might get boring and monotonous because of that so try to compensate with finding an interesting hobby.
Year of the Dog
(1946, 1958, 1970, 1982, 1994, 2006, 2018)
You still carry some negative energy from the past year, and this will affect your luck in 2023 big time. It will feel like you're not capable of doing anything right, which isn't true. However, your mindset will be tested as this is the year where you'll prove yourself whether you're able to react properly when thing get rough.
Luckily, not everything will be so discouraging. Your love life will flourish, no matter if you're single or in a relationship. You'll just have the right conversations with your person which will make you feel much better and motivate you to keep trying.
However, your financial status won't be as great. Avoid making big mistakes at work, as they will cost you a lot this year. Learn from your past and work on your skills. Maybe luck isn't on your side this year, but try to compensate for that with your knowledge.
Year of the Pig
(1947, 1959, 1971, 1983, 1995, 2007, 2019)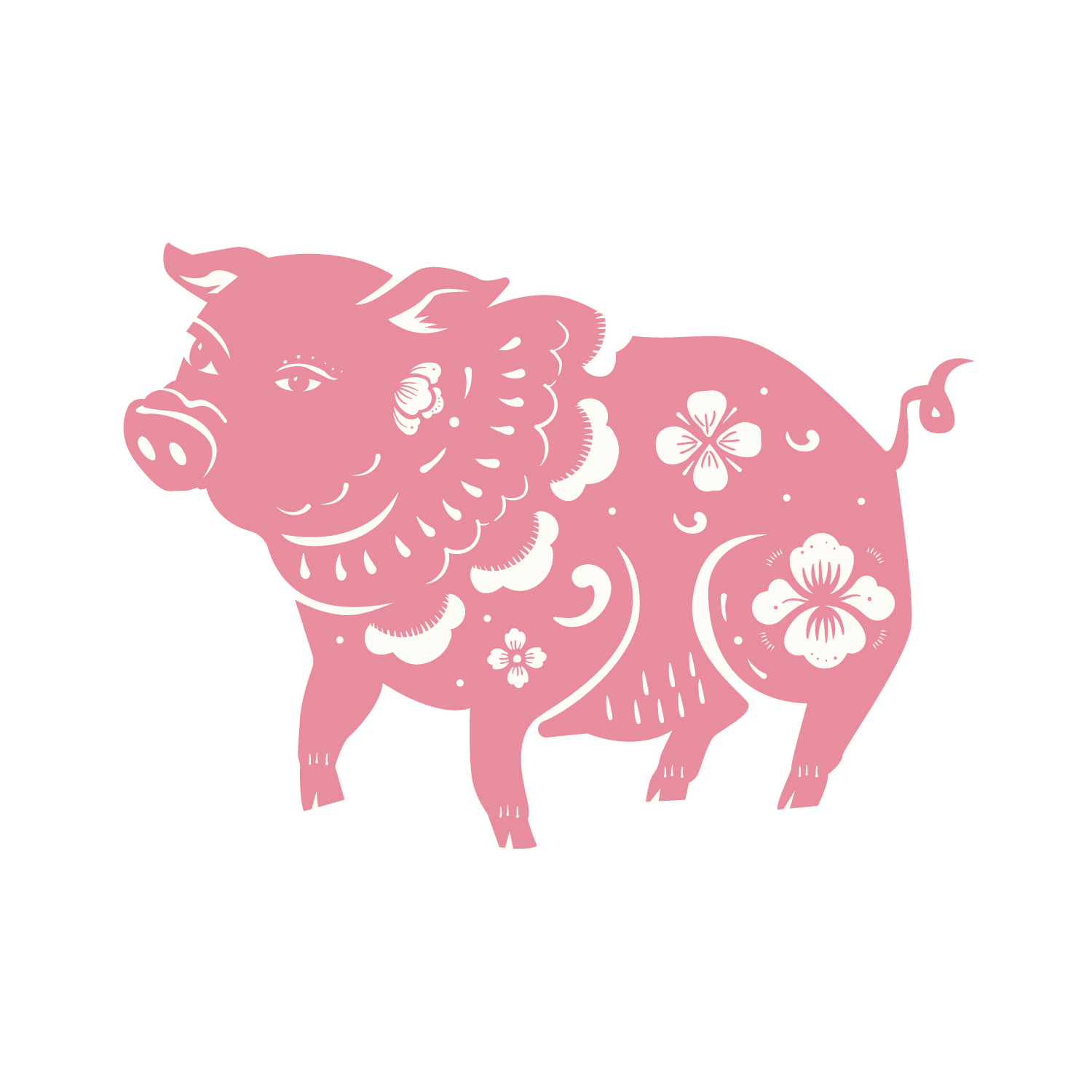 It's not going to be your best year ever, but it will certainly be one of the best you've had so far. You'll be achieving your goals with less effort than you thought you would need. Sometimes, you'll be even skeptical of things going so well. In that case, simply accept the fact that they are.
Your love life will definitely be something you'll look forward to. You'll feel more confident and self-aware, which will attract interesting types of people, which is a big plus if you're single. However, if you're married, your wellbeing will positively affect your relationship, and will bring harmony into your life.
When it comes to finances, you can put your worries aside. New opportunities will show up, and you better not miss them. A series of favorable events will follow at work, and you'll gain a much more respectful reputation among your coworkers or business partners.
Year of the Rat
(1948, 1960, 1972, 1984, 1996, 2008, 2020)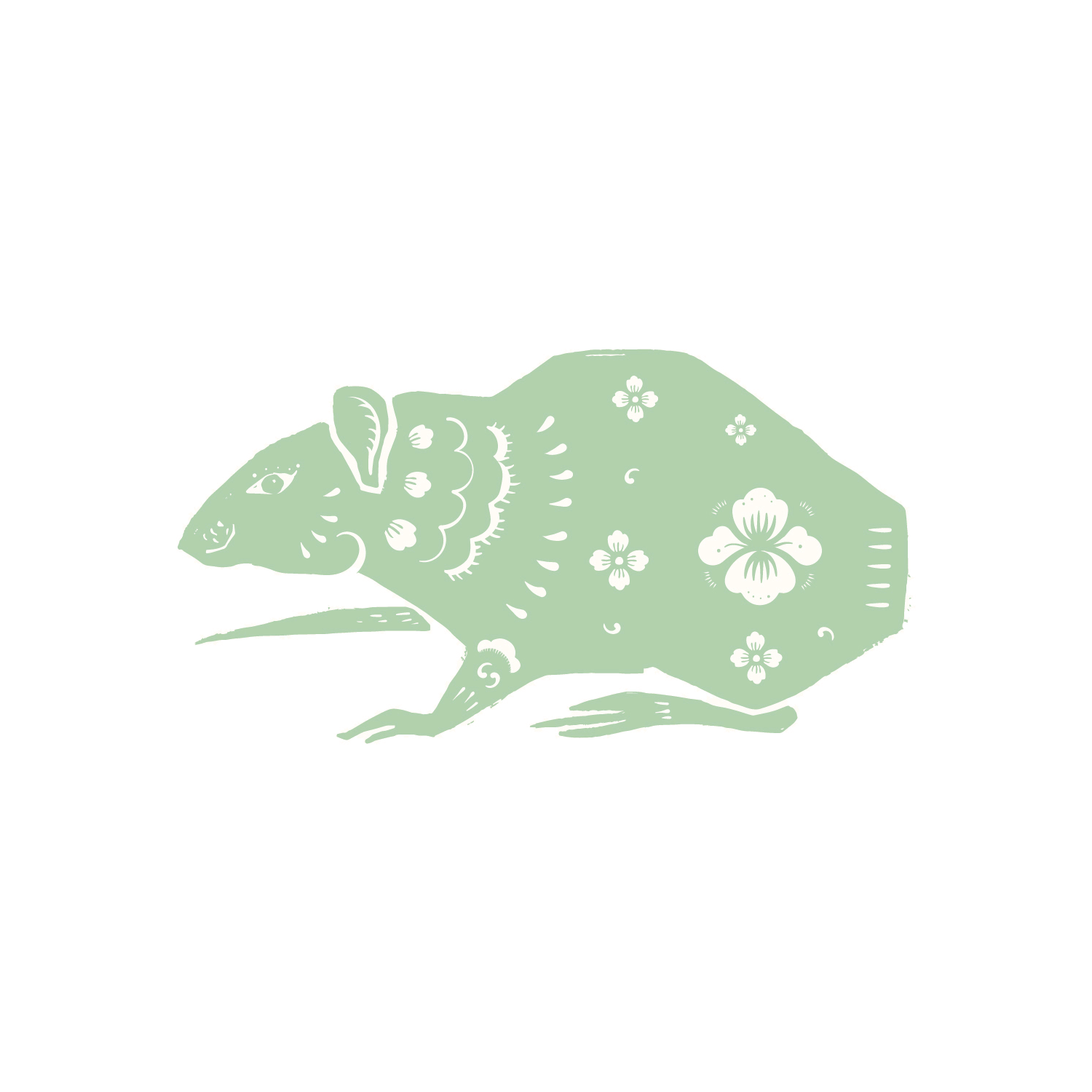 This is the year when Rat will have an unfavorable star position in comparison to the star position of the Rabbit. This means that you'll have more obstacles and complications during 2023, but this is not something you'll need to be worried about a lot. These things are something you can't control, so rather focus on being aware of your actions and reactions to particular situations.
Your relationship status will be highly influenced by your opposition to Tai Sui. Don't be surprised if you face some unwanted conflicts with your love partner. Try to be as honest as possible in order to maintain the stability of your current relationship. If you're single, it's most likely you'll stay that way for the rest of the year.
As for your business life, pay attention to the way you communicate with your colleagues. Don't try to get too personal because some of them might not have the best intentions for you.
Year of the Ox
(1949, 1961, 1973, 1985, 1997, 2009, 2021)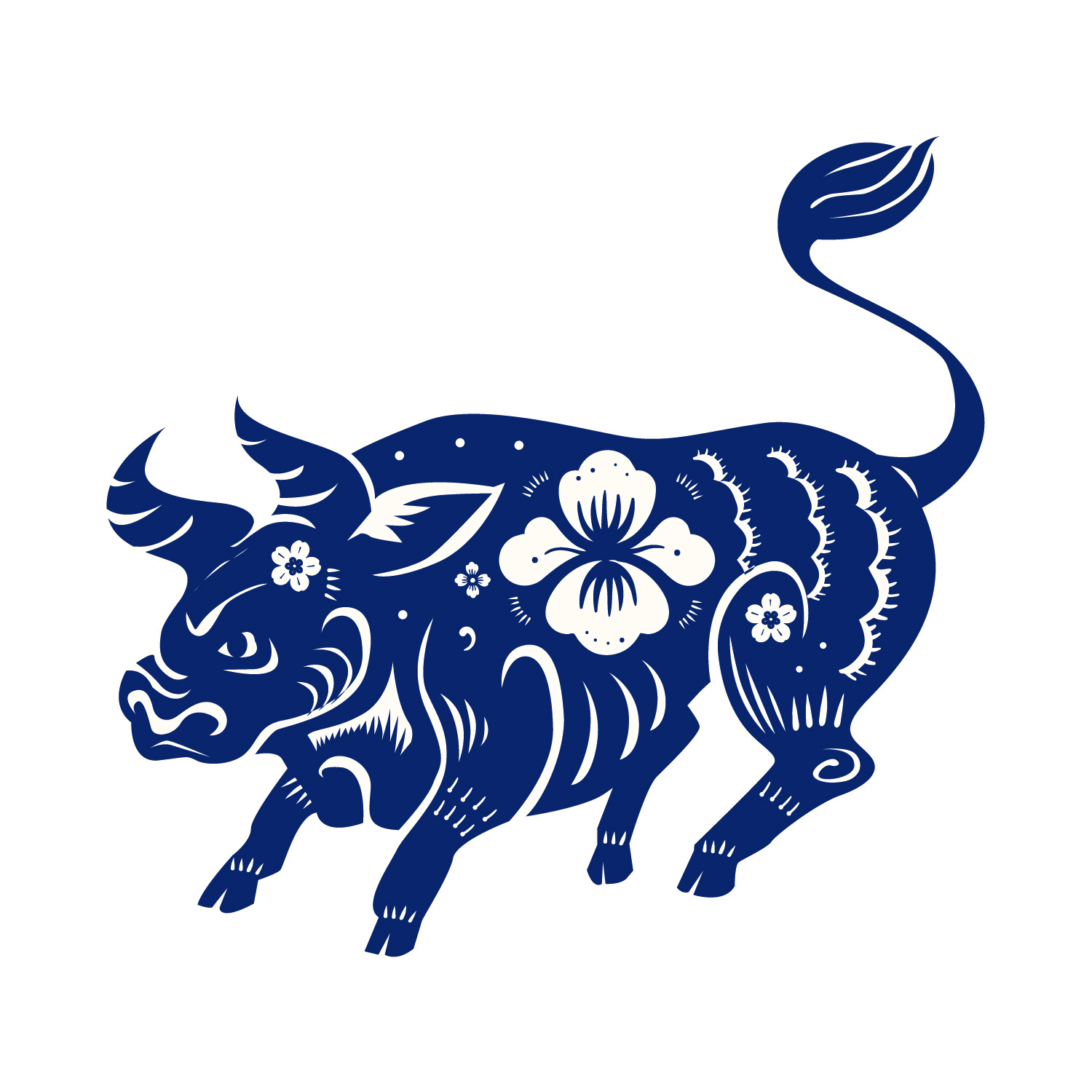 This is your year and there's no doubt about it. You'll feel the uprise on every level, which will give you the courage to try new things and experiment with the old ones. You better have those New Year Resolutions ready because this is the year they might manifest themselves in the best way possible.
When it comes to love, you'll experience bonding with your person from a completely different perspective. Don't be afraid to take a step further. If you're single, you're most likely to find someone during this year, but it doesn't necessarily mean that it's going to be something serious.
When it comes to your career, you'll have your opportunities to shine, but you'll also have to work hard in order to get noticed. Try not to complain about the challenges you face, especially because they won't affect your reputation. Instead, try to find the best way to solve the problems.
Year of the Tiger
(1950, 1962, 1974, 1986, 1998, 2010, 2022)
You'll be facing mostly positive situations regarding all aspects of your life. However, you'll make some mistakes that might distract you. But don't worry about them too much: They will be necessary for you to notice some important things you need to understand in order to progress.
When it comes to love, you'll have your ups and downs, but generally speaking, you'll be satisfied with your love life. This means that you won't be feeling lonely, and that you'll have your person with whom you can share some of your intimate stories.
Be careful when planning your next career move, though. If you're planning to invest money and start a new business, or something similar to this, you better avoid this action in 2023, as it won't work the way you've imagined it. Nevertheless, you won't have serious financial problems, but don't expect much progress in this field, either.
Filed under: Zodiac