Who Are The Archangels, And What Do They Represent?
Archangels are your spiritual protectors. They help guide you through the ups and downs of life. Each archangel rules and represents a different aspect of life. You can call upon archangels to help you go through different things.
Here are a few of the commonly known archangels and their divine role.
Archangel Raphael
Raphael is the archangel of all healing. So, it makes sense that his name means "God heals."
The archangel Raphael likes to influence all different types of healing. His energies promote physical healing. He is also known to protect people who are in situations they are more likely to get hurt, such as someone who is traveling. Raphael's goal is to keep everyone safe and in good health while making their journey through life.
Not only does Raphael promote physical healing, but he's a big fan of healing emotional wounds as well. Emotional injuries can be just as damaging and painful as physical ailments.
Part of Raphael's emotional healing focuses on removing negative mentality. He aids in the healing and recovery of addictions caused by emotional wounds. When called upon, archangel Raphael can help decrease and then completely remove cravings or moments of weakness where someone might give up on remaining clean and sober.
Finally, one more healing ability of Raphaels is the power to remove tension. Raphael can help by helping you remove stressors and make built-up tension easier to release so you can relax.
Archangel Gabriel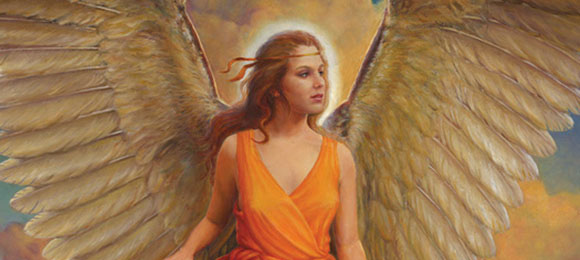 The archangel named Gabriel acts as one of God's messengers. They deliver news to others as well as all other things communication-related. Gabriel's name means "God is my strength."
The archangel Gabriel likes to deal with all things communication-based. They work very well together with like-minded people such as writers, journalists, teachers, and artists.
When you seek out archangel Gabriel for assistance, you can expect to feel more motivated and inspired. You may also feel a boost in confidence, and your creative thought process lit up and thriving more than ever before. Gabriel is known to remove any feelings of fear, indecisiveness, or confusion you might be feeling.
Gabriel's communicative topics often include anything related to conceptions, pregnancies, birth, and children.
Archangel Jophiel
The archangel Jophiel is the archangel of beautifulness and positivity. Jophiel means "beauty of God," and there's a reason why. Suppose you're an artist of any kind or are always surrounding yourself with art. In that case, you can guarantee that Jophiel is watching over you. Jophiel loves and treasures all art and the beautiful creators of it.
Have you been struggling to break through a creative block? Call on archangel Jophiel to help with manifesting beauty and love internally and externally. She will get have your creative thinking flowing nicely in no time.
The archangel Jophiel brings humbling energy. When everything around you feels like it's storming about, she will help slow everything down and remove negative energies so that you can focus on what matters.
Jophiel guides those who are confused so they can see the big picture. The change of perspective can be very uplifting.
Archangel Ariel
The archangel who strives to protect nature, animals, and their habitats is the archangel named Ariel. The name Ariel means "lioness (or lion) of God."
Ariel comes to remind people that Earth is a sanctuary. She reminds them they need to take care of their environment. She encourages protecting and preserving Earth's natural resources and all living things, including humans, animals, and ecosystems.
The archangel Ariel rejuvenates those who she touches with her energy. She's also thought to be connected with everything in the physical universe. That includes the sun, stars, and the moon.
If you want to connect with nature and understand its secrets, call on archangel Ariel to give you the wisdom of all living life. Her energy will help you become more aware of your surroundings, making exploring the world around you and adventures into nature much more fulfilling. Ariel will also help guide you to food, water, and shelter as you need.
Archangel Azrael
The archangel, known as the "Angel of Death," is non-other than archangel Azrael. The name Azrael means "whom God helps." Azrael helps guide the souls of those who are deceased. He guides people's souls through the transition after death and allows them to adjust once they cross over.
In addition to helping the souls of the dead, archangel Azrael also provides comfort to the living souls on Earth. He helps those mourning the death of their loved ones, encourages healthy processing of loss, and supports them as they go through the stages of grief.
Archangel Azrael is also in charge of assisting spiritual teachers and counselors from all systems of belief. He acts as a shield to prevent them from absorbing the pain and hurt feelings of the people they are helping.
Since Archangel Azrael rules the transitioning at the ending of all cycles, he does more than deal with death. He is in charge of helping people conquer all endings in life, such as the end of a job or relationship.
Archangel Chamuel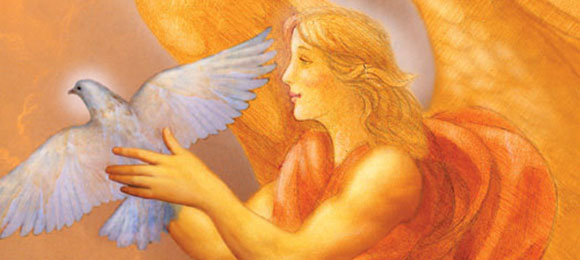 When you are feeling uneasy about something, call on the archangel Chamuel. The archangel Chamuel's name means "he who sees God."
Archangel Chamuel protects people from darkness, negative energies, and whatever brings upon feelings of fear. He can see the interconnectedness between everything and gives people the courage they need to keep moving forward.
The archangel Chamuel brings peace, understanding, and calmness. He is also the one to call upon if you need help finding a part of your purpose in life, such as destiny, love, career path, support, and friendships. Chamuel may also be able to help you find things that you have lost.
Archangel Michael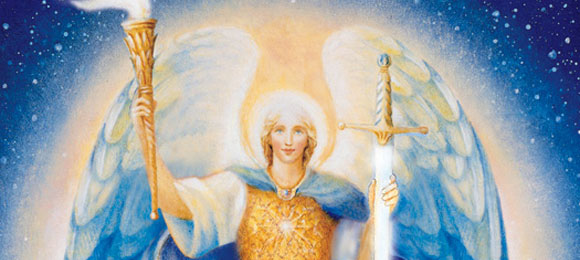 The archangel considered the most powerful and whose name means "he who is as God" is non-other than Micheal. He leads the other angels in the angelic realm and represents justice, righteousness, and mercy.
Call upon the archangel Micheal whenever you are feeling lost, confused, or scared. He will rid you of any feelings of doubt or anxiety. He will help heal and protect your spirit and give you inner knowledge so that you can get through whatever it is you're struggling through.
The archangel Michael will motivate you, making you feel worthy and courageous. Call upon him if you want a boost of positive energy, vitality, and raised self-esteem.
Filed under: Angels