Your Complete Horoscope for 2023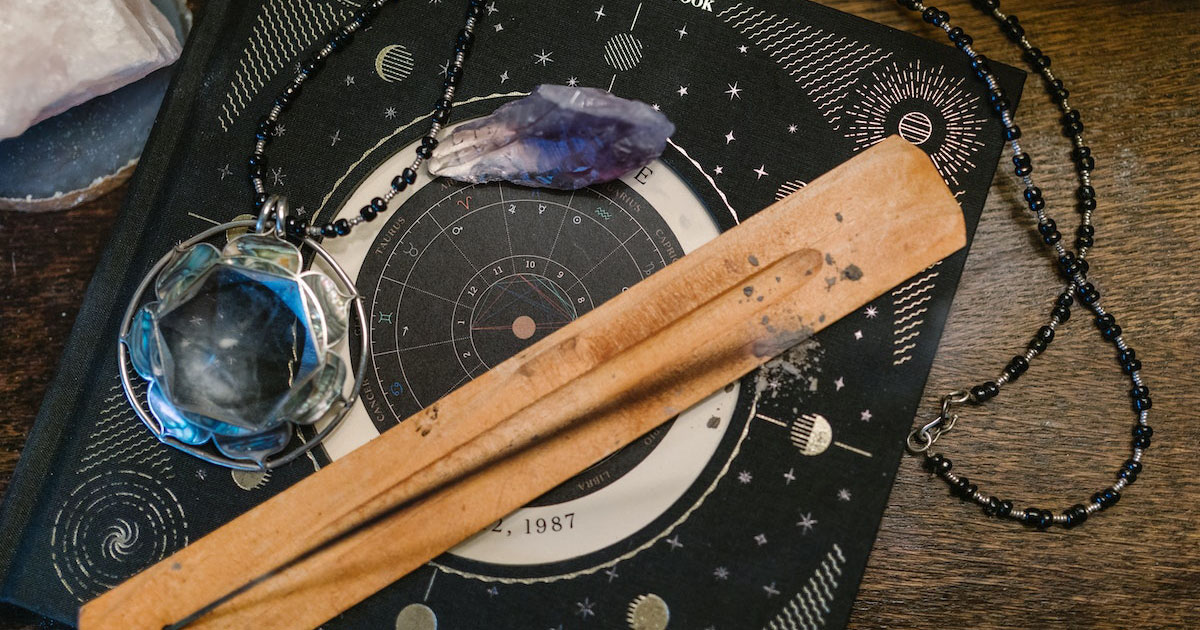 The year of 2023 is going to be life-changing for many, no matter how familiar they are with the universal laws of the Zodiac. The change can be sensed even now, at the very beginning. The best advice one could get is to keep calm, and make decisions based on your intuition and past experiences.
For instance, the most impressive things for the Water Signs — Cancer, Scorpio, Pisces — will definitely be their love life, where they will get the chance to truly connect with their partner on a deeper level. Leaving past stories and other people's expectations behind will also be one of the gifts this year brings them.
Earth Signs — Taurus, Virgo, Capricorn — will be strengthening their life foundations and beliefs. This means that for them, 2023 will mostly be self-focused, with deepening some of the existing relationships with certain people.
Furthermore, air signs — Gemini, Libra, Aquarius — will finally have the chance to face their fears and, hopefully, overcome them in their unique way. Also, some very important news will get them reevaluate their life and see solutions they couldn't see before.
Finally, fire signs — Aries, Leo, Sagittarius — will experience positive changes regarding their inner world. They will have the inspiration to develop themselves further, and find new things on their spiritual journey.
Aries Horoscope for 2023
March 21–April 19
The energies you'll encounter this year are much easier than in the past, and the challenges you'll face will be the ones that you're already familiar with. However, this time, you'll feel guided by your Higher Self. This will give you the courage to take advantage of your position and act accordingly.
You've also built a strong relationship with yourself over the past couple of years. This means that you'll be having a bit of trouble with accepting new people in life, unless you're sure you want them near you. Act smart, and think whether you're willing to make additional efforts regarding relationships with others.
Finally, you've built a certain reputation when it comes to your social life. Those past efforts will definitely pay off, and you'll be able to benefit from the network of people you've built. Rewards will come in the form of a new business opportunity, or a big promotion at work.
Taurus Horoscope for 2023
April 20–May 20
The very purpose of this year is to show you what changes you need to make in life. However, you're the one who has to find out how you'll make those changes. Also, if you're not familiar with the situation, you'll be shown. Therefore, be ready to look for signs the Universe will send you.
There will be an opportunity for you to do something you would usually either avoid doing, or never be able to do. It will help you step out of your usual everyday life — there's your chance to improve your love life. Be courageous and dare to use it.
As for business opportunities, you'll find yourself in a now-or-never situation that will allow you to make powerful long-term changes. However, the work won't get done itself — you need to be prepared and mentally prepare yourself for the upcoming events, as they will require fast thinking and even faster acting.
Gemini Horoscope for 2023
May 21–June 21
Prepare yourself for quite an interesting year ahead, with lots of positive plot twists you'll find rather exciting than stressful. You'll be exploring life from a completely different angle, which will finally bring you the right solutions to your current issues. Also, you'll be able to dedicate yourself to your inner world, enriching your point views with new ideas.
This will help you improve your love life, as well as your social status in the community. You'll feel more confident about who you really are. Thus, be careful, as you'll finally be meeting your inner demons and angels that you'll want your loved ones to know about, as well.
Business opportunities will be there, as you're ready to embrace your inner power and make the best of this year. By letting go of things that no longer serve you, you'll clearly see what you're capable of and how you can improve your financial status.
Cancer Horoscope for 2023
June 22–July 22
This is a powerful year for you where you'll be experiencing significant shifts on many levels. You'll develop as a spiritual being, and this will help you understand the importance of taking your time and acting according to your inner vibrations. You'll finally be able to see from a different perspective.
Also, you'll be building a strong and stable future for yourself, making the people you care about feel safe when they're with you. You'll be perceived as the leading member of the community so don't hesitate to show your tough side, as long as you're capable of controlling it.
By experiencing the above mentioned shifts, you'll be introduced to possibilities regarding your finances, as well. You'll have to be open-minded when it comes to realizing your business plans, which means that you'll have to think outside the box. With the power you feel growing inside you, making the right actions won't be a problem.
Leo Horoscope for 2023
July 23–August 22
This year is promising big changes for you. Combined with the powerful experiences from the past year, you'll be able to build something quite strong that will serve you as a way to develop further and get to know yourself better. It's time to accept yourself the way you are.
However, you'll be able to freely express your thoughts and feelings in a way you always wanted to. People will react positively to your new ways of self-expression, which will strengthen some bonds you've built with certain people. Also, new individuals stepping into your life will accept the new version of yourself, which will give you the motivation to do the same for others.
The year will be full of self-discovery, which will have a positive impact on your business life. If you use the opportunity wisely and connect with the right people, your financial status will improve a lot. Trust your guts and take action accordingly.
Virgo Horoscope for 2023
August 23–September 22
You'll have your time to grow, develop, and find your life purpose that will finally give you the meaning of life, something you've been searching for quite some time. This will make your days more meaningful, and will help you reconnect with yourself once again.
The self-discovery process will furthermore have a great impact on relationships with other people, especially in your love life. You'll finally become more comfortable with expressing your feelings, without the fear that you're being vulnerable. You'll also love yourself more, which will motivate you to show more love for others, as well.
Finally, your organization skills will have your life back on the right track, especially when it comes to business moves. You're becoming more responsible and mature, ready to take action when needed. You'll show as a great leader in time-ticking situations, which will open many other doors that will change your financial status for the better.
Libra Horoscope for 2023
September 23–October 23
This year, you'll be challenged to step out of your comfort zone, put away your everyday routine, and let go of things that are no longer serving you. If you accept this challenge, it will lead you to deeper experiences and understanding yourself better.
In addition to this, you'll feel much easier in your own skin than you used to. This will make your communication with other people flow better, and you'll be able to reconnect to certain people or make new contacts that will enrich your personal life. Trust the process of transforming yourself into a happier human being.
Working on yourself will also help you see things from another perspective, and will encourage you to take certain action regarding your business life. By doing so, you'll be given the chance to experience a completely different lifestyle which will bring you more joy and financial abundance. You just need to act on time.
Scorpio Horoscope for 2023
October 24–November 21
For you, this year is the sequel of what you've been working on lately. You've experienced several very powerful transformation cycles so far, and you can still feel that there's more of this to happen in the future. This year, expect a dynamic response to your questions from the Universe itself.
The fact is that you're still shedding your old skin, and that people around you might be confused with the transformation they're witnessing. Only the ones who truly love you will stay with you. Therefore, the year of 2023 will focus on letting go of people who don't wish you well.
By gaining a new identity this year, you'll see solutions to the financial problems you weren't able to see before. You'll experience better communication in your business life, as well as better self-expression in your field of expertise. There's a chance to bond with some of your coworkers on a deeper level.
Sagittarius Horoscope for 2023
November 22–December 21
You're experiencing a positive and encouraging period of life, and this is something that will mark your 2023. Especially after several difficult challenges you've had over the past couple of years. However, you feel that this is the beginning of something much more aligned with your intentions, and you're right.
This year, you're building a stable emotional relationship with a certain person. Try to give them enough space and time to adapt. Not everyone is ready to accept the offers the Universe brings this year, but that's not something peace, love, and understanding from your side can't change.
Also, you'll feel somehow relieved throughout the whole year, as there's no square between Saturn and Uranus. Also, there are no big, heavy aspects between outer planets, and you'll feel free and more open to making important connections that will boost your career. Stay mentally focused on what you want to achieve.
Capricorn Horoscope for 2023
December 22–January 19
With your ruler changing signs, and Pluto leaving your sign after 15 years, it's time for you to undergo the final process of self-transformation. You might feel a bit detached from the outer world, but you'll feel your inner vibrations on a deeper level. This will bring you joy and a feeling of self-love and self-respect.
You'll mostly be focused on yourself this year, so don't be surprised by some people leaving your life — they probably never meant to stay forever. Something really old is leaving you, something you've been carrying for years and , finally, you'll be able to let go of it. The act of leaving your past behind will feel like the greatest relief of them all.
You'll also not be paying much attention to your finances because of this life-changing inner journey. Therefore, you want to make sure you have some money saved so you can indulge in this experience without stressing about your finances.
Aquarius Horoscope for 2023
January 20–February 18
This is a whole new chapter in your life. Prepare yourself for things to get better, especially after two and a half years of constant challenges and difficult phases of life you've been through. You felt somehow limited in the past, but that's behind you now.
This is the year of expanding your reality and the way you perceive yourself and others. You might have been distracted by your emotional trauma, your family and the environment you live in. However, you've managed to free yourself from all the chains and step into a whole different dimension. Here, you'll let only certain people you care about the most.
The feeling of breaking free will allow you to see further, think faster, and feel deeper. The options you'll be given will enable you to progress in your career, and you'll enjoy the moment of choosing different directions. However, stay grounded and choose what's best aligned with your current state of mind.
Pisces Horoscope for 2023
February 19–March 20
This is an extremely positive year for you, and not, you're not daydreaming. Plans and goals that you've always wanted to accomplish in life are finally starting to realize, and you're not even trying harder than usual. This means that everything is falling into the right place.
You're setting new and healthy boundaries, which will affect some of your relationships with other people. This is a great chance to see who's truly your friend, and who's there because they benefit from you. Finally, you're building a stable emotional basis that will serve you well.
As for your career, you're focused on one thing at the moment. This is good because you'll dedicate yourself fully to it. However, there's one important thing you should keep in mind — when you feel overwhelmed and you think that you're stuck, remember that it's just a filter of yours that makes you feel this way. You just need to accept the fact that you're doing great.
Filed under: Astrology