Complete Horoscope Forecast for 2022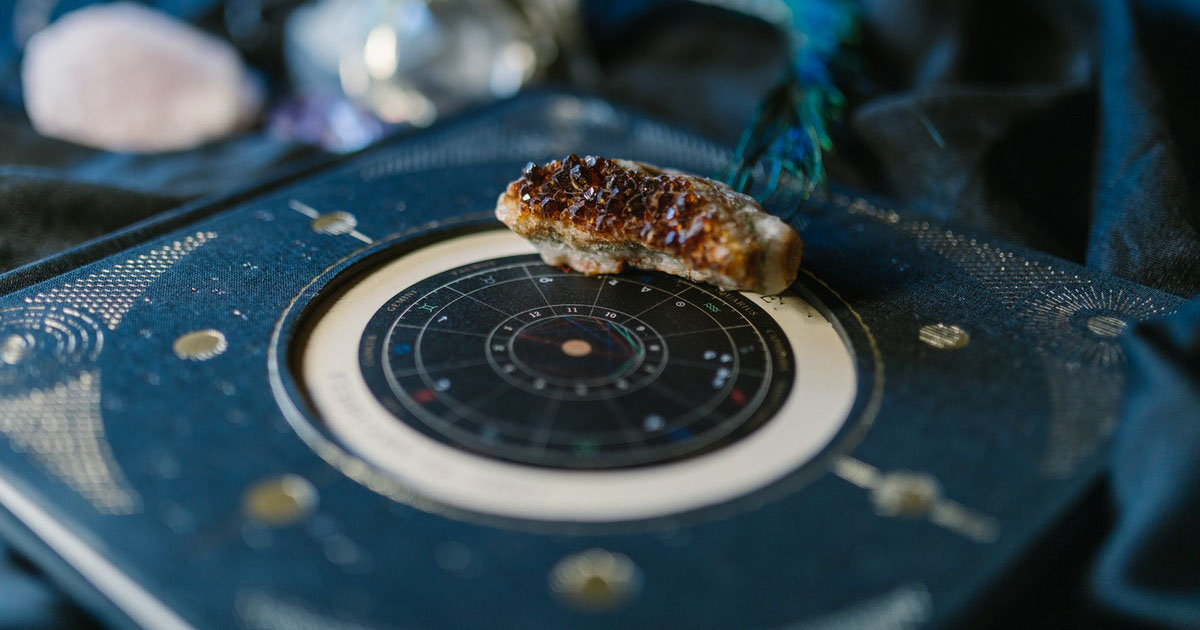 The general mood for 2022 revolves around social justice, advancements in AI technology and imagination. This is also a kind of a "finale" year considering that both Pluto and Uranus are nearing the end of their stay in the Earth signs of Capricorn and Taurus.
The astrology forecast for 2022 says that he Earth is preparing for a major shift in the atmosphere and it's noticeable. At the beginning of 2022. love will be a major topic in many lives as Venus retrogrades in Capricorn and it touches hands with Pluto on 3 occasions. A lot of karmic encounters and fatal love tales will be told during the first 3 months of 2022.
Jupiter moves to Pisces, where it's exalted, and it brings an outpour of good luck, creativity and imagination, and that goes really well with Venus' topics, as it will enhance all love stories waiting to be told and infuse them with that fairytale aspect.
Saturn is making its way through Aquarius and raises social justice questions all around the world. People have had enough with the restrictions and lockdowns, a global revolution is on the horizon, and it will spread like wildfire over the Internet.
Mars will move through signs that it loves through the first half of 2022. So the first half of 2022. will really be very active and rewarding for all those who show courage, bravery and determination in their dreams and ambitions. And we will have 4 Mercury retrogrades that will, as always, slow things down, make a technological and traffic mess, but it's nothing we can't survive.
Aries Horoscope for 2022
March 21–April 19
Aries overall has a very prosperous forecast for 2022, with a lot of action and interesting happenings in most areas. You will have a very strong intuition and a lot of prophetic dreams during this year, so pay extra attention to the symbolism in your dreams and the gut feeling. Don't go against your inner voice and guidance.
Your love life will be quite exciting this year; you can expect a lot of action with a foreigner, someone you'll meet through your career dealings. There are going to be some hidden affairs as well, but all is well that ends well. You're active on social media during the 1st half of 2022, and during the 2nd there are some exotic destinations in your stars.
Finances are going to be great for you Aries. Both Jupiter and Mars are supporting your endeavors. An amazing business idea might come to you in a dream, make sure to write it down and start executing it during the 2nd half of the year – Jupiter will bring you luck!
Taurus Horoscope for 2022
April 20–May 20
During the 1st half of 2022, you are going to be introverted, focused on the inner dealings and working your way to the top. 2022 will be a year of rebuilding and rising back up. North Node is traversing your 1st house and you will have the "help from above" on your way to success.
Love life will move slowly at the beginning of the year, but as the year progresses you will see it getting more and more worked up. By the "halftime" of 2022, you will be able to see some very serious progress in your love life.
Finances are still shaky considering that Uranus is making a mess in your backyard, but you're finding ways and managing well, Taurus. You will have some ups and downs this year, too, but around the last quarter of 2022, you are going to see a real rise in your monetary gain. Hang in there Taurus.
Gemini Horoscope for 2022
May 21–June 21
Right off the bat, you're getting into a karmic period Gemini, as your ruling planet Mercury kicks off 2022 with a retrograde starting on January 14th. This retrograde will be accompanied by the Venus retrograde, and that brings a lot of karmic action, especially in relationships and communications.
Your love life will be deeper and more explicit than you're used to. Contacts and relationships you get into during 2022 will help shape the new you, like a butterfly exiting its caterpillar cocoon, just surrender to it and go with the romantic flow.
Your finances are going to be as stable as your spending sprees. So the more control you practice over your spending and savings, the more money you'll be able to save; and vice versa. Beware of occasional muggings and financial leeches that might see you as a fit target for their schemes. Value your time as much as you would money that you like to spend.
Cancer Horoscope for 2022
June 22–July 22
The 2022 forecast is looking good for you Cancer. In the beginning, your love life will be very active, then you can expect some kind of inheritance and money to come your way. Moving abroad or making some big career changes is also coming your way this year, and you are going to experience a lot of changes in your friend circle. It's a very exciting and action-packed year, enjoy it.
The year will begin with your love life taking center stage, and you are asked to experience some old stories again, to reevaluate your, and your ex-partner's past mistakes, forgive and perhaps start a new cycle. This "new cycle" might very well be what pushes you to expand outside your known border, open yourself to it.
Your finances will see a major improvement during August and December. In between these months, you just need to work hard, enforce your vision and ambition for the future and not give up on the dreams your intuition is nudging you to pursue.
Leo Horoscope for 2022
July 23–August 22
The astrology forecast for 2022 looks quite challenging for you Leo. Your 7th house of marriage and long-term partnerships is hit by Saturn – a heavyweight champion of hard knockouts, so keep your head up and let its lessons pass through you with ease. On the other hand, your job and career are going to be gushing with opportunities, so make use of it.
Your love life is undergoing karmic lessons, and you are asked to reevaluate your relationship(s) and to let go of what's not serving your highest good anymore. Clear the air for something new, fresh and better that is coming your way. Stay strong Leo.
Your finances are going to be blossoming this year, be brave, execute your ideas and pursue your dreams with the creative vigor that only you have. You're destined to shine in 2022, show the world your true self and don't sell yourself short, you've got this.
Virgo Horoscope for 2022
August 23–September 22
Good news for you Virgo, although there are going to be four Mercury retrogrades during this year, your love and social life are going to be blooming. The cosmic soil is fertile for you to plant your creative and practical seeds, especially if you're thinking of investing in others who exhibit talents; you can reap high rewards in this way, Virgo.
Your love life is going to be very blessed in 2022. Jupiter is illuminating your house of partnerships and marriage, and it can be a very beneficial year for both your heart and your wallet. Be smart, seize the moment and the opportunities that come your way, they can prove to be a double blessing.
Your finances are going to be quite solid this year. You just need to remember not to put too much focus on yourself, instead focus on others and how they can bring you profit. Especially on creative and innovative individuals – they can help your rise to fortune and power.
Libra Horoscope for 2022
September 23–October 23
This year is meant for you to take it easy and be gentle with yourself. It starts off with your ruler – Venus retrograde in Capricorn in your 4th house. Right off the bat, you're faced with a home situation that puts you in a gloomy mood. Saturn transits your 5th house of fun and pleasure and Uranus is accentuating your 8th house of inheritance, sex and taboos. Find a silver lining in daily chores and obligations.
Your love life will have its highlights during March and May, the tensions will ease up and you'll be able to experience some romantic time. Other than that, 2022 serves as a resting and recuperating year for you and your love life.
Finances are going to be on the low side for you this year, but what you can do is use this time of stagnation to properly plan and manifest your ambitions and goals for the upcoming 2023 that looks much more promising and positive for your wallet. Hang in there Libra.
Scorpio Horoscope for 2022
October 24–November 21
Your forecast for 2022 looks very promising for your finances and monetary gain, Scorpio. You will have a lot of luck in communication and short-distance travel; a lot of hefty deals will be constructed and signed on the move. You can expect money coming your way throughout 2022.
Your love life is going to be in the form of stagnation. You're not ready for (new) commitment and serious relationships. That's why you opt for one-night stands and casual pleasure over anything serious, and that's cool. Take your own pace Scorpio, heal what needs healing and love will find its way to you.
Astrology forecast for 2022 predicts great finances for you, Scorpio. You are going to be on the move and slaying it when it comes to money this year. Your mind is going to be sharp, and your intuition is going to be on point, lay back, relax and work your (money) magic. All is well.
Sagittarius Horoscope for 2022
November 22–December 21
Lucky Sagittarius… you're getting even luckier this year, your ruler – Jupiter resides in Pisces where he feels great, and that will bring you a lot of happiness through your family and home life. Sometime in June, Jupiter takes a short trip to Aries and illuminates your 5th house of children, fun and entertainment.
Your love life will have its ups and downs during the first half of 2022, but from the 2nd half, you're going to have a lot of pleasure, fun and excitement in romance. Some unexpected events might take place, like pregnancy or moving in together with your new partner. Things will happen unplanned and fast during 2022, be prepared.
Your finances are going to be quite tight during the first 3 months of 2022, but come May, they will start looking up, and you'll be able to count on some extra income that will find its way to you with ease. Stay focused and inspired.
Capricorn Horoscope for 2022
December 22–January 19
This 2022 is somewhat crucial for you, Capricorn. You're going to go through the last tests and karmic lessons from the universe in a long time, so hang in there and cope with it like you usually do. Stay focused and creative, but learn to forgive yourself and be more lenient towards yourself.
Your love life is going to undergo some major changes, especially from the 2nd half of 2022. You are going to be docile during the first half, and it might even seem like nothing is happening, but when July hits, you're going to ravel in a lot of attention and communication, there's even a possible engagement coming your way.
Your finances are going to be tight this year, at least by your measures. If you asked somebody else about your financial status they would say that you have it going well for you. But you're your own harshest critic, and you won't be satisfied with the surplus of money you'll be making. Just remember that the feeling is subjective, objectively you're doing better than expected, keep that in mind and stay focused.
Aquarius Horoscope for 2022
January 20–February 18
2022 has packed quite a punch for you Aquarius, especially the first half. There's a lot going on in your dreams, your intuition is wilding out and you're in this sort of a haze during the first 3 months of 2022. That eases up, and you're able to see things more clearly by the time May comes.
Your love life will be focused on yourself first this year. You need to give yourself some serious loving, and you need to pay more attention to your health and looks. The time has come for you to upgrade yourself and become a faster and better version. Once you've done that, love will find its way to you in the 2nd half of 2022.
Your finances are going to be quite well, especially if you're in the IT sector. Your head will be brimming with bright ideas and you will have a plethora of projects to work on, so you'll be well off this year, just don't forget to take a breather and relax when your head gets overcrowded.
Pisces Horoscope for 2022
February 19–March 20
Pisces—this is your year! Jupiter and Neptune, both of your ruling planets, are hitting up your 1st house of self during the first half of 2022 and that ought to bring you good luck and fortune in all fields.
Your love life will be activated come September, until then some casual experiences are possible, especially during the end of June and July. But this is your year and your focus should be on yourself and exploiting all of the great opportunities that come knocking at your door.
Your finances are going to start blooming during June, July and August and you will earn more money than you have in the last couple of years combined, rejoice! But, you should also work on moderation and learning to save money so that you may invest in your future, wisely. This is your year Pisces, enjoy it!
Filed under: Astrology