5 of the Best Options For A New Tarot Deck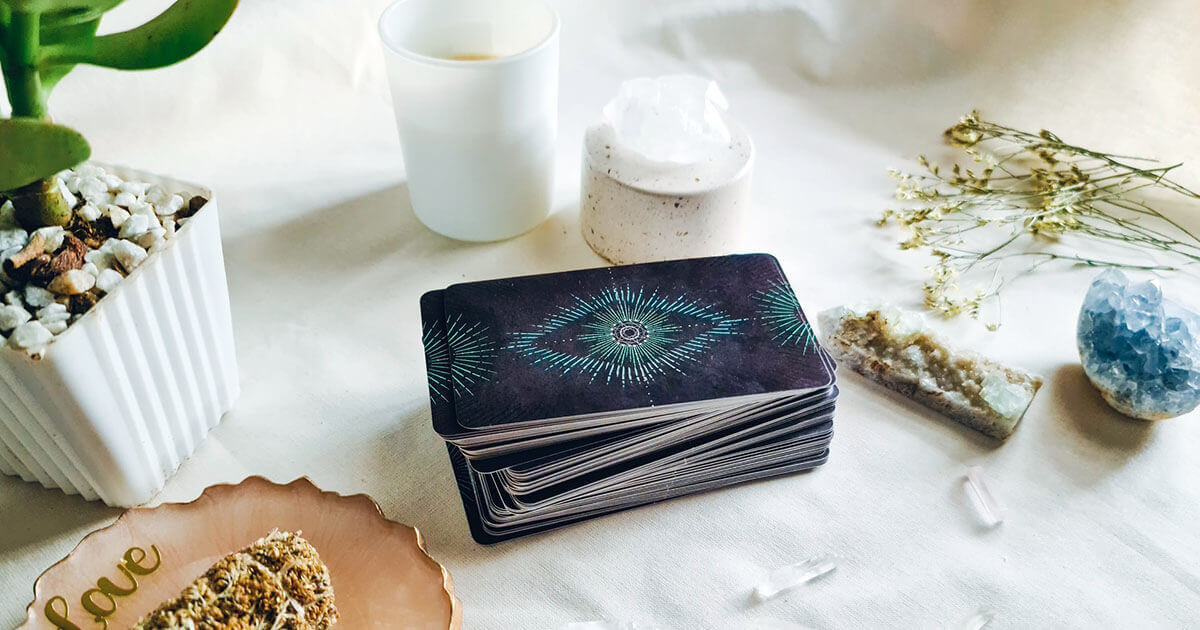 Whether you're starting as a beginner or you're a tarot card reading pro, choosing a new deck can sometimes seem overwhelming.
If you're new to reading tarot cards and you've heard someone say that you need to have your first deck gifted to you, that is a myth. You do not need your first deck gifted to you. You can find one that resonates with you and choose that one to begin your tarot card reading journey.
If you're feeling indecisive and overwhelmed by all the options of tarot card decks there are out there, don't worry. That is why the top 5 tarot card decks for beginners and seasoned readers have gotten summed up here for you today.
So if you're interested in purchasing a new deck, please continue reading to learn about the top 5 options for you.
How to Choose a New Tarot Deck?
One of the main questions asked when people want to buy a new tarot card deck is: how to choose one?
The answer to this is quite simple. Pick which one feels right to you. Carefully look at all the options in front of you. If you feel drawn to one, that might be your deck calling to you to connect. Or, if you like the imagery on some of the cards on a specific deck, go with that one.
It is recommended that you choose a more simple and easy deck to interpret and read if you are beginning. Some decks are more complicated and challenging to read than others and more complex to interpret because of their imagery; they're meant for more seasoned users.
Choose From Any of These 5 Tarot Decks
Most of the terror card decks on this list are beginner-friendly and easy to read. All of them are absolutely beautiful and super fun to work with.
So without further ado, here are 5 of the best options for a new tarot deck.
#1 The Classic Rider-Waite-Smith Tarot Deck
Of course, the classic Rider-Waite-Smith tarot deck is number one on this list. This is the number 1 recommended deck for beginners who are just learning tarot. It's easy for them to connect each of the cards through their imagery and strategically placed symbols.
The Rider-Waite-Smith tarot deck was published in 1909 by the Rider Company. Pamela Colman Smith illustrated the cards with A. E. Waite's vision in mind.
It's highly recommended that beginners use this deck to back to learn the basics of tarot card reading. Then they can move on to other, more intricate texts.
#2 Aleister Crowley's Thoth Tarot Deck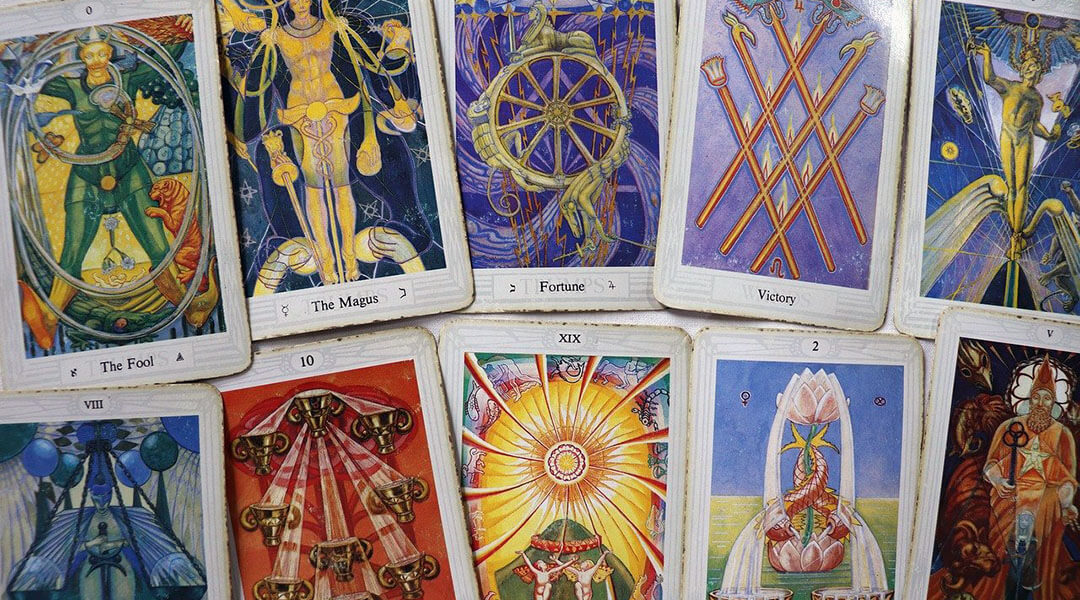 The Thoth tarot card deck was created by Aleister Crowley and Lady Frieda Harris and published in 1978. This deck is also beginner-friendly because of the use of symbolism Crowley still applied to the cards.
While the Rider-Waite-Smith deck follows the traditional Tarot of Marseilles, Crowley rearranged the numbers, Hebrew alphabet, and zodiac sign correspondences. He also renamed many of the trumps of the deck.
Using this tarot deck will make you feel like you are connected to a higher power of some sort and will help provide you with the guidance you seek.
#3 The Luna Sol Tarot by Darren Shill and Mike Medaglia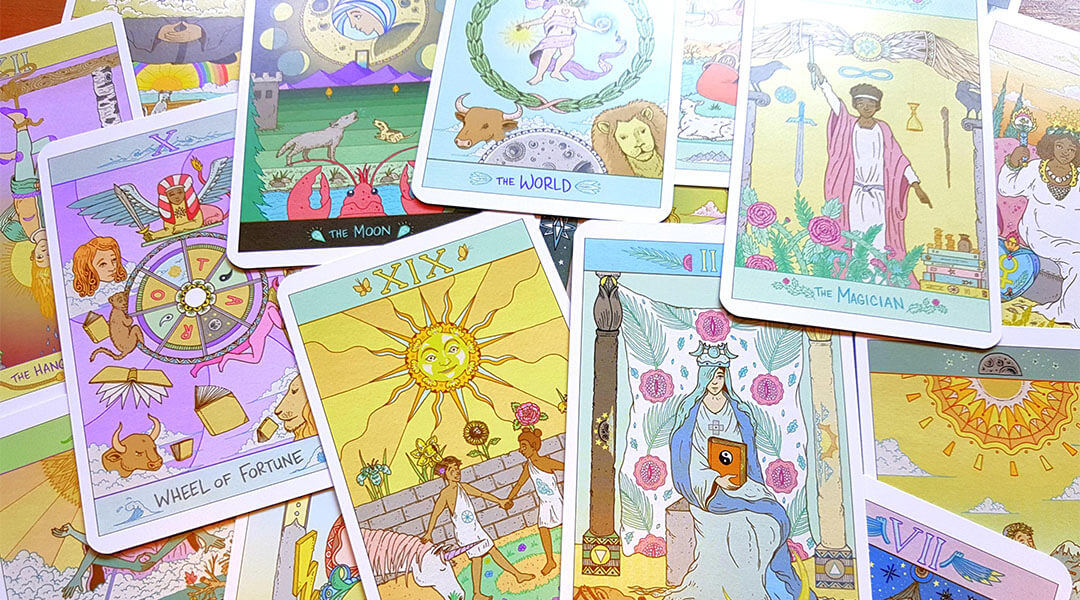 The cofounders created the Luna Sol Tarot deck for Liminal 11, Mike Medaglia and Darren Shill. The Luna Sol is also the first tarot deck they have created.
The deck's inspirational imagery mixed with symbolism that follows most tarot tradition makes this a great new or first tarot deck.
Another great thing about this deck is the guidebook it comes with. A noteworthy quote is attached to each of the Major Arcana in the guidebook. Each Major Arcana card also comes along with a full page of colorful artwork.
The cards of the Minor Arcana each have their own short and sweet message that gets straight to the point. You could also find a special spread that has been specifically designed just for this deck!
#4 Osho Zen Tarot: The Transcendental Game Of Zen
The Osho Zen tarot deck was created by the world-renowned spiritual master and guru Chandra Mohan Jain (birth name), or most well known as Osho. Other names Osho went by included Acharya Rajneesh and Bhagwan Shree Rajneesh. Ma Deva Padma illustrated the Osho Zen Tarot cards in 1947.
Osho wrote the cards in this deck to capture the many ways humans experience life.
The Osho Zen tarot deck is a gorgeous take on the tarot card system. The images depicted on the cards are pictures colorful and lively.
One thing that sets this deck apart from the rest is that instead of 78 cards, it has 79. The suits have also gotten changed in this deck to fire, water, clouds, and rainbows.
Each card has a spiritual "or message from Osho himself. This is a meaningful and humbling deck for sure.
#5 Modern Witch Tarot by Lisa Sterle
Are you interested in an updated, fabulous tarot deck with the same simple to recognize symbolism as that of the Rider-Waite-Smith deck? The Modern Witch tarot deck is the one for you!
Famous illustrator Lisa Sterle has done a fantastic job of making a beautiful, fun tarot deck that newer generations can easily connect with.
This diverse, feminist-inspired deck is perfect for a young woman looking to get into reading tarot cards.
Filed under: Tarot